Sales Hours
Monday

9 a.m.- 4 p.m.

Tuesday

9 a.m.- 4 p.m.

Wednesday

9 a.m.- 6 p.m.

Thursday

9 a.m.- 6 p.m.

Friday

9 a.m.- 4 p.m.

Saturday

Closed

Sunday

Closed
See All Department Hours
Dealership Hours
Monday

9 a.m.- 4 p.m.

Tuesday

9 a.m.- 4 p.m.

Wednesday

9 a.m.- 6 p.m.

Thursday

9 a.m.- 6 p.m.

Friday

9 a.m.- 4 p.m.

Saturday

Closed

Sunday

Closed
Parts Dept. Hours
Monday

9 a.m.-4 p.m.

Tuesday

9 a.m.-4 p.m.

Wednesday

9 a.m.- 6 p.m.

Thursday

9 a.m.- 6 p.m.

Friday

9 a.m.-4 p.m.

Saturday

Closed

Sunday

Closed
Service Dept. Hours
Monday

8:00 A.M. - 4:00 P.M.

Tuesday

8:00 A.M. - 4:00 P.M.

Wednesday

9 a.m.- 6 p.m.

Thursday

9 a.m.- 6 p.m.

Friday

8:00 A.M. - 4:00 P.M.

Saturday

Closed

Sunday

Closed
Make an Inquiry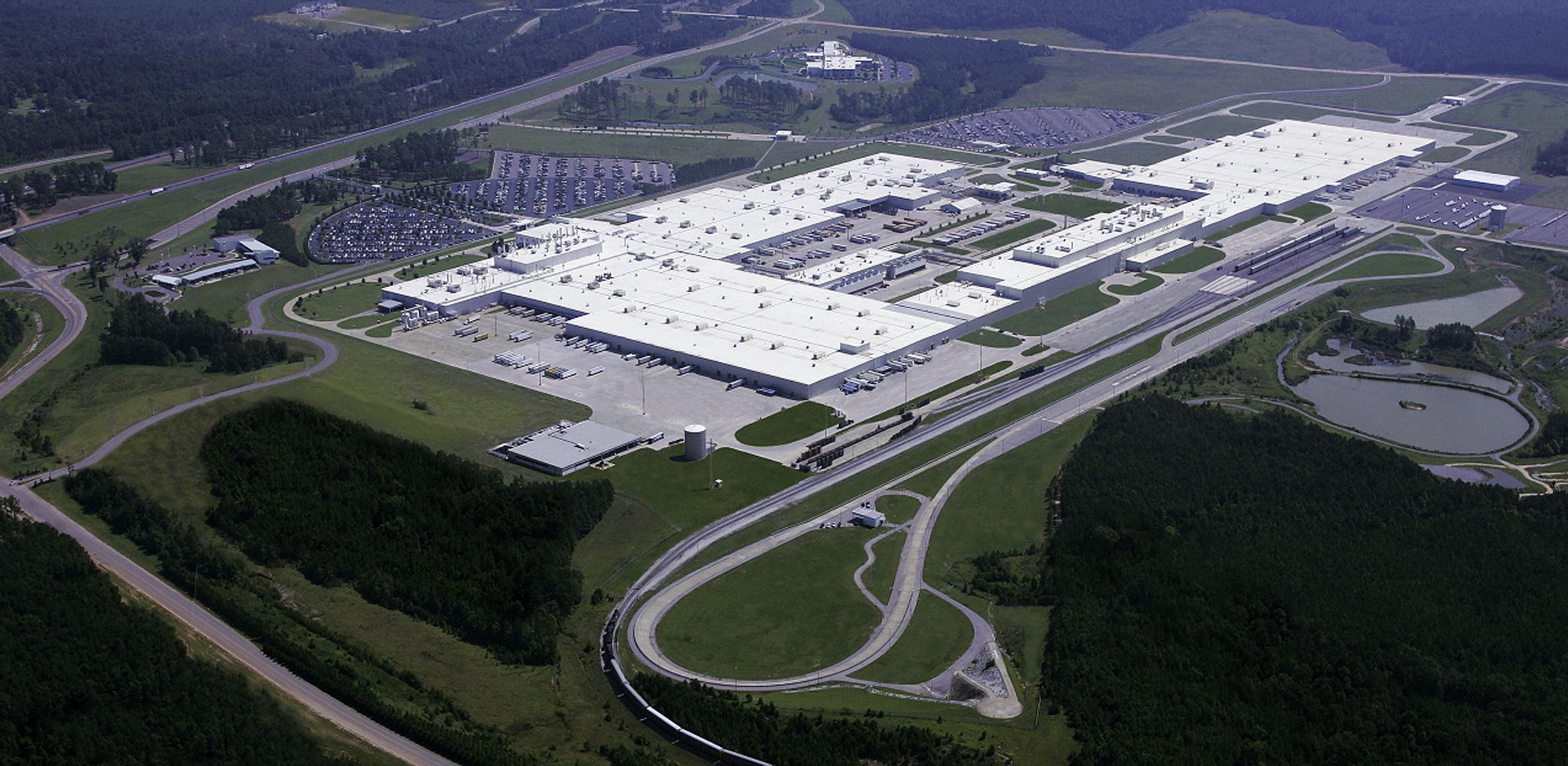 Mercedes-Benz Manufacturing Excellence in Alabama!
Welcome to Tuscaloosa County, Alabama, U.S.A., and the manufacturing facility where the GLE SUV,  GL SUV,  C-Class and the GLE Coupe are built. Everything is under one roof… from Body, Paint, and Assembly shops to Administration and Shipping. This unity helps to emphasize the importance of teamwork and to foster Team Member communication and facilitate the consistent, incomparable quality inherent in manufacture of a Mercedes-Benz vehicle.
More than two decades ago, Daimler AG surprised the world when it chose to put down roots in Tuscaloosa County. That decision has paid off-for all of us. Today Mercedes-Benz is responsible for more than 24,500 jobs-both here at our plant in Vance and through our suppliers across the region. With an annual economic impact of more than $1.5 billion, our success in Alabama has paved the way for many other automakers to call the South their home, too. We've invested $4.5 billion in our Alabama plant and we're in the midst of another $1.3 billion plant expansion. We look back with pride at what we've accomplished, and look forward to all the possibilities yet to come.
You can learn more by visiting Mercedes-Benz U.S. International, Inc.