Mercedes-Benz Van Upfitting
Stress-Free Car-Shopping
Upfit your van, boost your business. The Mercedes-Benz Sprinter Vans and Metris Vans were made for upfitting. Whether for business or for pleasure, your Mercedes-Benz van can be transformed into the van that perfectly fits your needs.
Configure your van to fit your needs with: 
Refrigeration
People Mover
HVAC & Plumbing
Electrician/telecom
General Services
Delivery
Mercedes-Benz works with only the best, most trusted vendors in the business. 
With an upfitted van the possibilities are endless. From a van designed specifically for an HVAC company to a custom bike trip shuttle, see how your van can be the perfect van for you.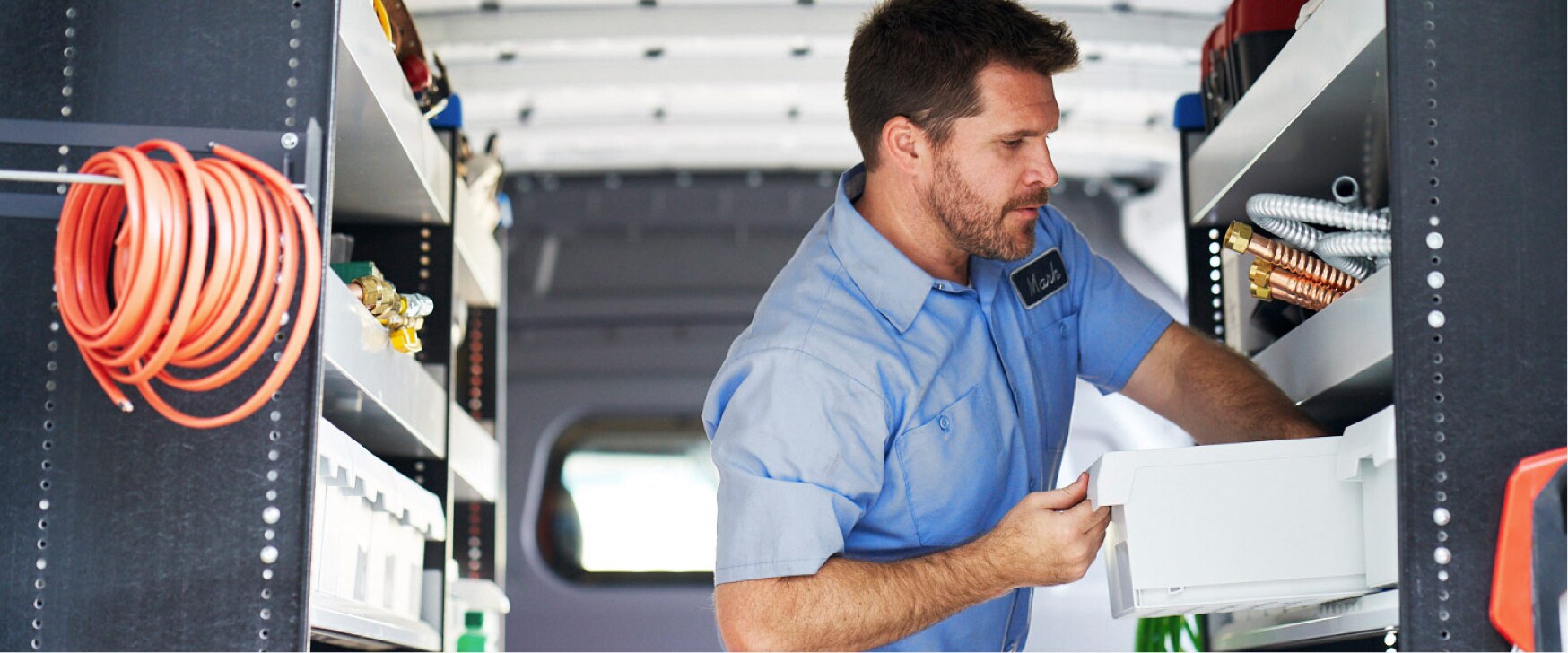 HVAC & Plumbing
Organize better, work faster, save more time.
Organization is the heart of efficiency. A quality contractor or plumber has to carry all the parts and equipment it takes to get the job done right. That calls for a van that's not only large enough, but also organized. With a partition and upfit package that helps you better organize your equipment, you can be safer, more efficient and on your way to the next job sooner.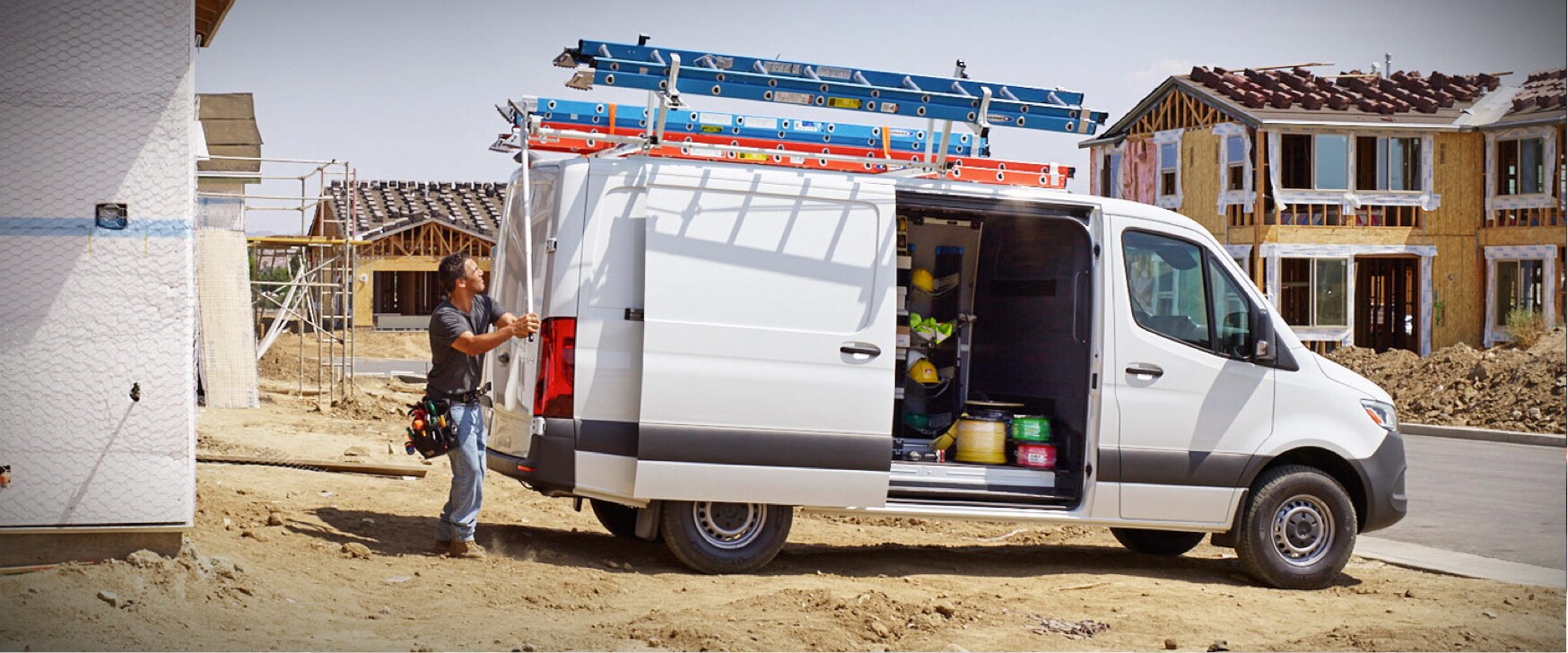 Electrician / Telecom
one of your most valuable tools is your ladder. With a ladder rack you can maximize your storage and transport abilities - making your ladder rack an invaluable part of your upfit package. 
Are you an electrician or telecom worker? Then the Sprinter van may be the perfect van for you. As an electrician safety is a must. Your profession requires a lot of equipment and a high level of mobility. Mercedes-Benz Sprinter van provides you with that strong, protective barrier you've been looking for.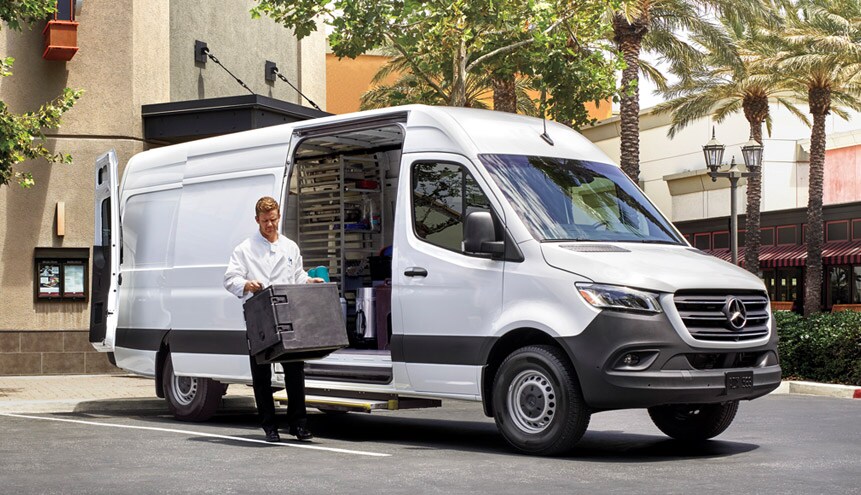 General Services
No matter the nature of your business, Mercedes-Benz vans upfits offer superior capabilities designed with your future solution in mind. Mercedes-Benz upfit solutions can give you more storage, better organization, and a way to transport groups of people or parcels of freight.